Brought to you by Leaf/Donruss...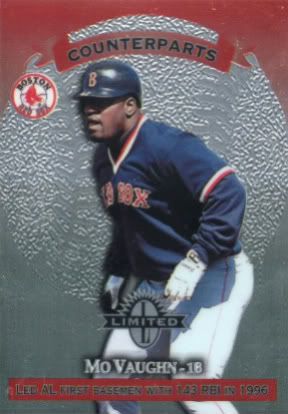 "LED AL FIRST BASEMEN WITH 143 RBI IN 1996"
And his "counterpart"...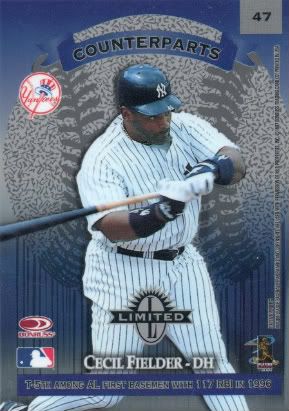 "T-5th AMONG AL FIRST BASEMEN WITH 117 RBI IN 1996"
Tied for 5th? C'mon son. I love having Cecil on as many cards as possible, but they were scraping the bottom of the barrel here. Big Daddy was barely in the top 10 for RBI in '96, overall and just in the AL (tied for 10th). I wonder if it has to do more with the pinstripes he's wearing and less with the stats.
For more great cards with weak stats, check out
Grand Cards review of Topps 60
.