**Sorry for the long lay-off to my 6 loyal followers (and any stragglers who visit on occassion!). Between attending every home game I can in this exciting pennant race and classes starting I've been away from the interweb.**
Someone told me the other day that if the season we're to end now, the Tigers would play the Ex-Anaheim now Los Angeles Angels in the first round of the playoffs.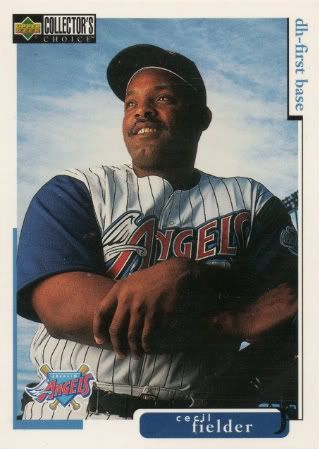 Now of the four AL teams that make our side of the playoffs, this match-up brings a smile to my face. I'm pretty sure we took the season series (even though it seems like every batter in their line-up has an average above .300!) and LAA is notoriously sloppy in post-season play (didn't they get swept last year after posting the leagues best record?).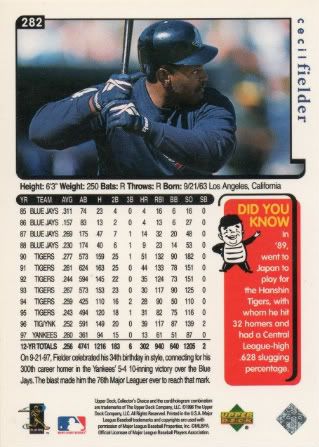 Anyhoo, Big Daddy played for "Anaheim" briefly in 1998, hence the card. We won't hold it against him.