If you liked silver foil and holographic/early chrome technology, then you loved '96 SP...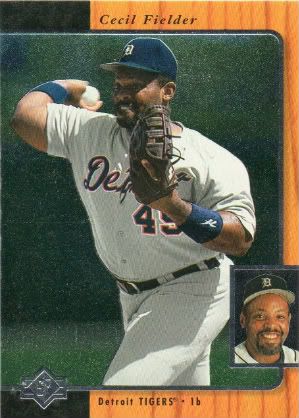 Cecil was primarily known for his bat, but Upper Deck seemed to be the only company that featured Big Daddy doing other "baseball" things, like throwing, fielding, and
sliding
. Oh, and recieving awards...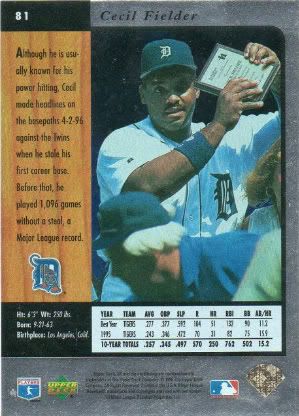 I tried to zoom in and see what it was. All I could read was his name and a Boys & Girls Club-type logo. Big Brothers/Big Sisters perhaps?
Anyways, I was always a big fan of the abbreviated stats and a larger, secondary pic on the back, so old school UD will always have a place in my heart. Good luck guys.