Fleer released Ultra in '91(?) and it was a bit boring to say the least. Over the years, upgrades in design quality made it a hit with collectors in the mid 90's ('93 was my favorite).
Big Daddy went deep from the look of things...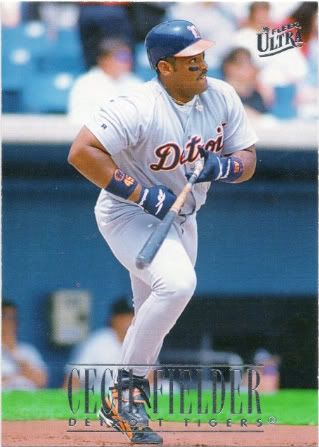 Less is more. Logo, name, team. Silver foil. The back is crazy busy, though...