A quick search on the 'Bay revealed that one of my favorite Cecil Fielder cards is available Buy It Now for $1.09 w/ free shipping. In Ebay terms that basically free (you figure the stamp, envelope, penny sleeve, top loader (hopefully) and pen ink cost about a buck 'Oh 9).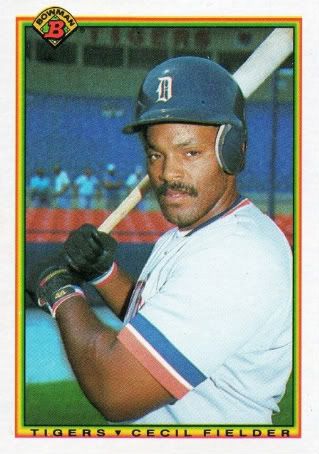 Cess' looked like he had a bit of the sticky icky icky that morning.
Pretty boring card back. For the life of me I can't find any cards of Cecil in his Japanese digs.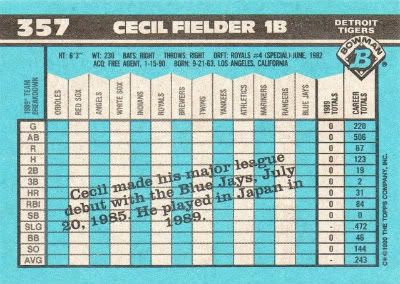 '90 Bowman had some monster cards in it (at the time), and it was one of my favorite sets to collect growing up. You can get a graded Mint 10 Sosa rook for $7. I used to think that set would pay for my college one day.